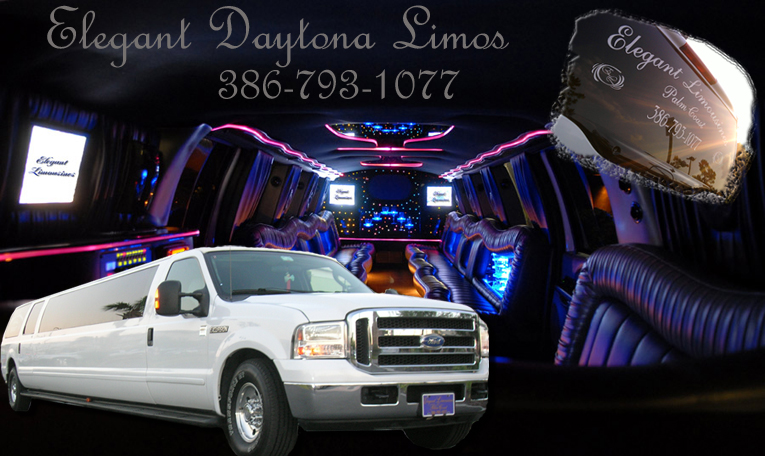 Elegant Limousines of Palm Coast Inc.

Copy Right 2014 www.elegantdaytonalimos.com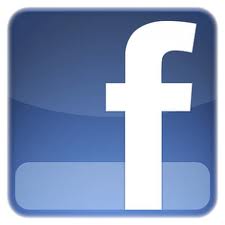 Daytona Wedding Limousines

Elegant Daytona Limos specializes in limo wedding service. Since we started our Family Limousine Service in Daytona Beach in 2006 we have become Daytona's Only choice for Wedding Day Limo Service in Daytona Beach. We offer the Most Elegant White Limos, from Lincoln Limos for an Elegant Wedding  to our 20 Passenger Excursion for large wedding parties. Our Daytona wedding package includes Red Carpet Treatment, Fresh Flowers in your limousine and Just Married Signs on the Limousine after the ceremony. Some Brides are not sure how to book a limo for their wedding. At Elegant Daytona Limos we are here to Help. Your Wedding in Daytona will be Perfect. Call our office and we can help with all your transportation needs. Do you have family flying to Florida for your Big Day? We service all surrounding airports. Daytona, Orlando, Jacksonville and Sandford International Airports. We work closely with Daytona's Best Resorts, like the Shores Resort & Spa and the Plaza Resort & Spa.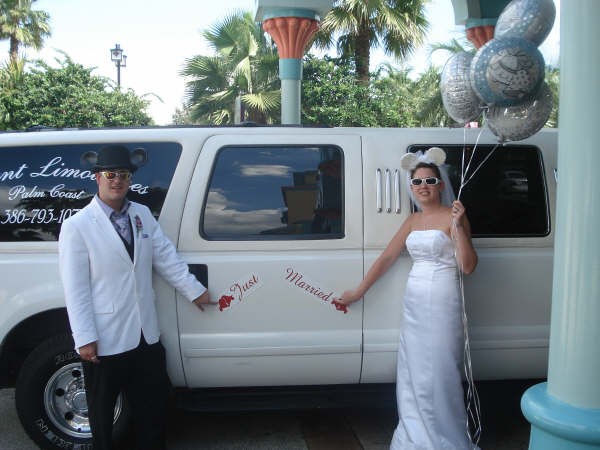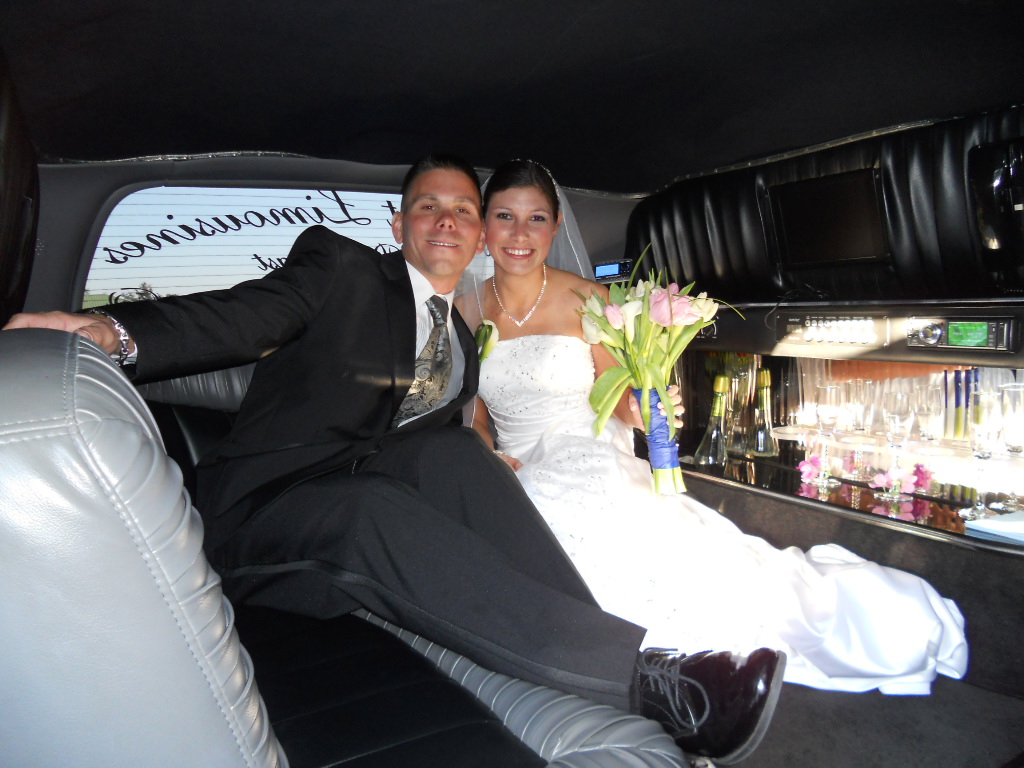 Daytona Prom Limos

Elegant Daytona Limos has the limo you are looking for, just for your Daytona Prom. Daytona Beach is a Great City for your Senior Prom. From the Daytona 500 Club, The Hilton Resort and The Ocean Center. This is the time to make sure you dont go unnoticed at your Daytona Beach Prom. Our 20 passenger Excursion and 10 passenger Lincoln Limos will assure you will have the Coolest Ride to Prom. We will Roll Out The Red Carpet for you and your friends at your Daytona Prom Location.  You will feel like Movie Stars. Call Elegant Daytona Limos for the Only SUV Limos in Daytona with Strobe Lights and Multi Colored Under Car Neons.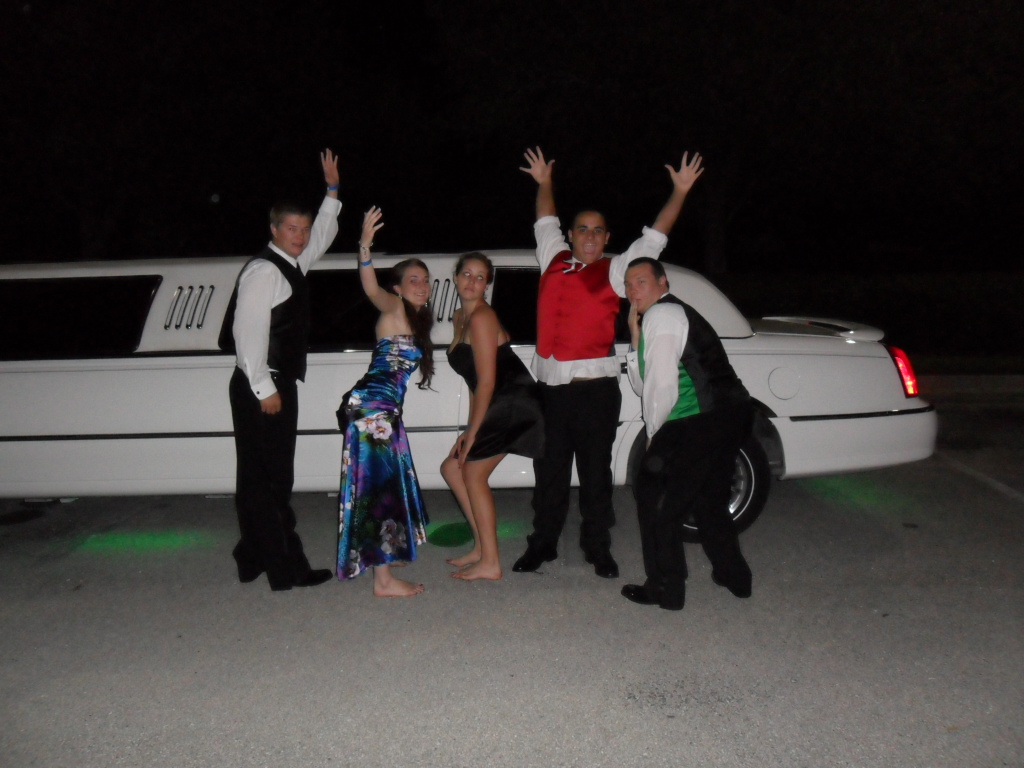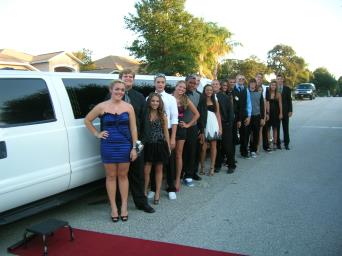 Elegant Daytona Limos

Other Services we offer

Airport Transportation

Corporate Service

Funerals

Weddings

Birthday Partys

Anniversaries

Sporting Events

Concerts

Cruise Port Service

Night Out on The Town

Prom/Homecoming

Pick up procedure

at the airport

Daytona Beach Int.

Orlando Int Airports

Our professional chauffeur will be dressed in black and white. Waiting at the bottom of the escalator with a sign with your name on it. Your chauffeur will then assist you to the baggage claim to help with your luggage. Then off to a relaxing ride to your destination.

Jacksonville Int. Airport

After you gather your luggage, look up and follow the signs that say  ( pre arranged transportation ) Then stop at the Transportation Booth just outside the side of the airport. Give the person in the booth your name and that Elegant Limousines is your transportation provider. Your chauffeur will pull up curb side and assist you with your luggage and off you go for a relaxing ride.

The 2017 Daytona 500 is scheduled for Sunday February 26th